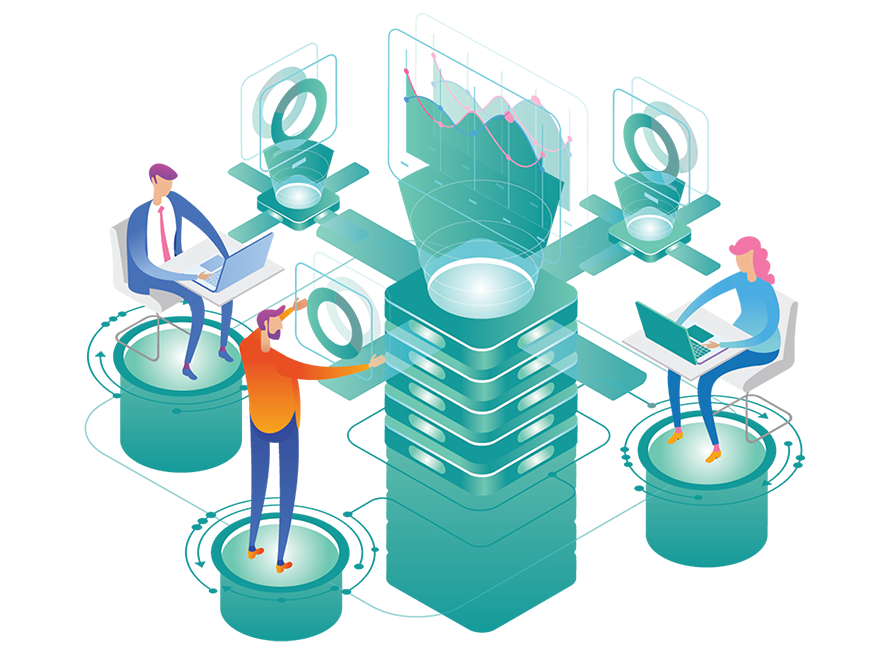 Data is this generations gold. But managing it or extracting insight from it is a challenging task owed mainly to three things one volume, two speed & three storage.
Nubax data labs, here can play a pivotal role for the enterprise in managing their Big Data. What sets us apart is our capabilities of managing "YOUR" data and presenting it in a way that ensures you reach your business specific goals .
Data Management Practice of NDL:
For all the enterprises, across a verticals, we adopt a unique way in managing data. Our Big Data Management services however, fall under three main buckets:
Cleansing of Big Data to improve the reliability of data collected from multiple sources

Analyze the Data collected from multiple clickstreams, devices and more

Store the data in the enterprises desired on-prem or cloud storage systems
Why you should Choose us:
Expertise: We bring a great domain expertise to the table spanning across most of the 10 industry verticals .
Governance & Protection: We are highly compliant when we consider data. We are compliant with all the data protection & security laws.
Aligned: For us, delivering value to your business is the key criteria and we build data models that can give you the outcome you expect of your business.